Friday, September 30, 2022 - 3:00pm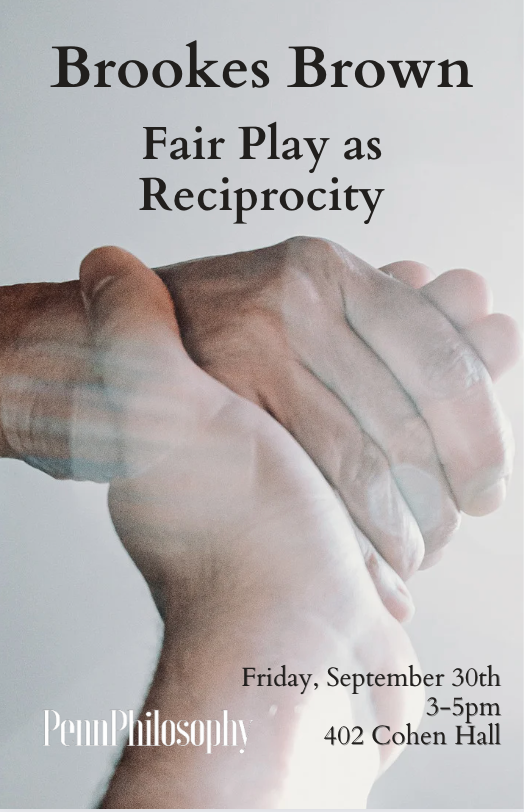 Please join us on Friday, September 30th for our Philosophy Department Colloquium with Professor Brookes Brown. The event will start at 3pm in room 402 of Cohen Hall, with a reception to follow.
 
Abstract:
 
Fair-play is classically treated as a distinct moral principle distinguished from more general concerns like fairness, consent, or gratitude by its cooperative scheme and rules conditions, that is, by the fact that the duty is said to arise only when a group of people coordinate their activities to produce particular goods and be satisfied only when a beneficiary undertakes her practice-designated role. In this essay, I reject both these features. Fair-play, I argue, is best understood as one instance of a general principle of reciprocity that governs both interpersonal and collective interactions and grants no special moral weight to the rules of a participatory scheme. This approach, I show, provides a more parsimonious and grounded account of our duties—but calls into question long-standing claims about citizens' obligation to vote, pay taxes, or undertake other civic acts. 
Paper Title
Fair Play as Reciprocity